Mr M Ashokpadmaraj , The President of Nagercoil Bar Council, Tamil Nadu wrote to the Chief Justice of Madras High Court seeking him to consider compassionate appointments, for family members of lawyers who lost their lives naturally or in an accident.
The letter cited earlier court saysing that every lawyer is a court officer and courts of the country have ratified the same.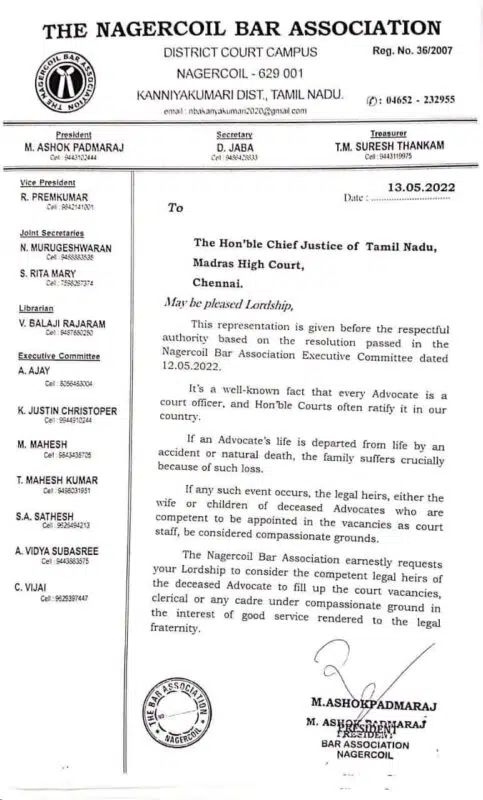 It was emphasized that if a lawyer dies of natural causes or in an accident then the family suffers crucially due to such a loss and to help the family members of the deceased lawyer should be considered for compensatory appointment in vacancies in courts.
The letter urges the Chief Justice to fill up vacancies in court (cadre or clerical vacancies as well) with legal heirs of the deceased's lawyers on the account of legal services rendered by such deceased lawyers.
The Nagercoil Bar Association Executive Committee passed the resolution dated 12.05.2022 resulting in the letter.